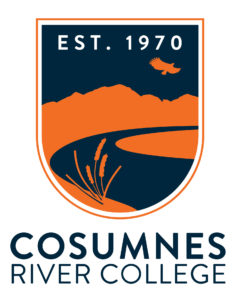 College Culinary Students get Hands-On Experience in the Central Kitchen 
The Central Kitchen partnered with Los Rios Community College District, part of Cosumnes River College (CRC), culinary students to get real-life work experience preparing fresh commercial meals for Sacramento City Unified School District students.
The Central Kitchen hosts lab hours for the college students two days a week, for four hours each shift for an entire semester. The students work alongside Central Kitchen Staff on food preparation, production and packaging They are able to gain hands-on experience on production standards needed for freshly prepared school menus.
The program concept began with Central Kitchen Floor Supervisor Shawn Rivera, who received her associate's degree in Culinary Arts from CRC, and kept in touch with her former professor Michael Frim. Shawn knew that students could benefit from the real world experience that the Central Kitchen offers.
Student production is supervised by CRC culinary instructional faculty members and allows students exposure to institutional food service equipment found in the Central Kitchen, which includes, Cook Chill TUCS system, Combi Ovens, food packaging equipment and kettle cooking.
The program has been a huge success with the students, here is what some had to say about it:
"This collaboration with the Central Kitchen has taught me a great deal about how quantity food production works. Before stepping foot in the Central Kitchen, I had no idea the proportion of food a facility like it produces. It has taught me that it takes so much work to  make meals for thousands of students, way more than I could have ever imagined." – said  John C.
"My experience from the collaboration has been a fun and eye-opening experience since it shows how much time and effort really goes into making quality meals for students. The environment was warm, welcoming, and also just a fun experience meeting the employees behind school meals." – said Wilson C.
"The learning experience in the Central Kitchen is very positive because it has helped me learn how to prepare food for large production and other important aspects such as cleaning, sanitizing and safety. These experiences will be helpful in my future career in food production because it has prepared me in understanding the roles and responsibilities of staff in a large production facility." – said  Joan K.
"It's been an awesome semester collaborating with Central Kitchen. I was a student from the SCUSD, seeing the hard work behind the scenes really makes me appreciate all the meals I had when I was in grade school. The Central Kitchen staff are kind and always greet us with warm welcomes and smiles." – said May L.
"The collaboration with The Central Kitchen has been a great experience for students in the Culinary Arts Management Program at Cosumnes River College. Working in this state-of-the-art facility with the exceptional Central Kitchen team gives students real-world, hands-on training in high volume production. The training students are receiving as a result of this partnership is giving them a truly unique experience and is further preparing them for a variety of careers in food service." – said Michael Frigm, Professor, CRC-CAM