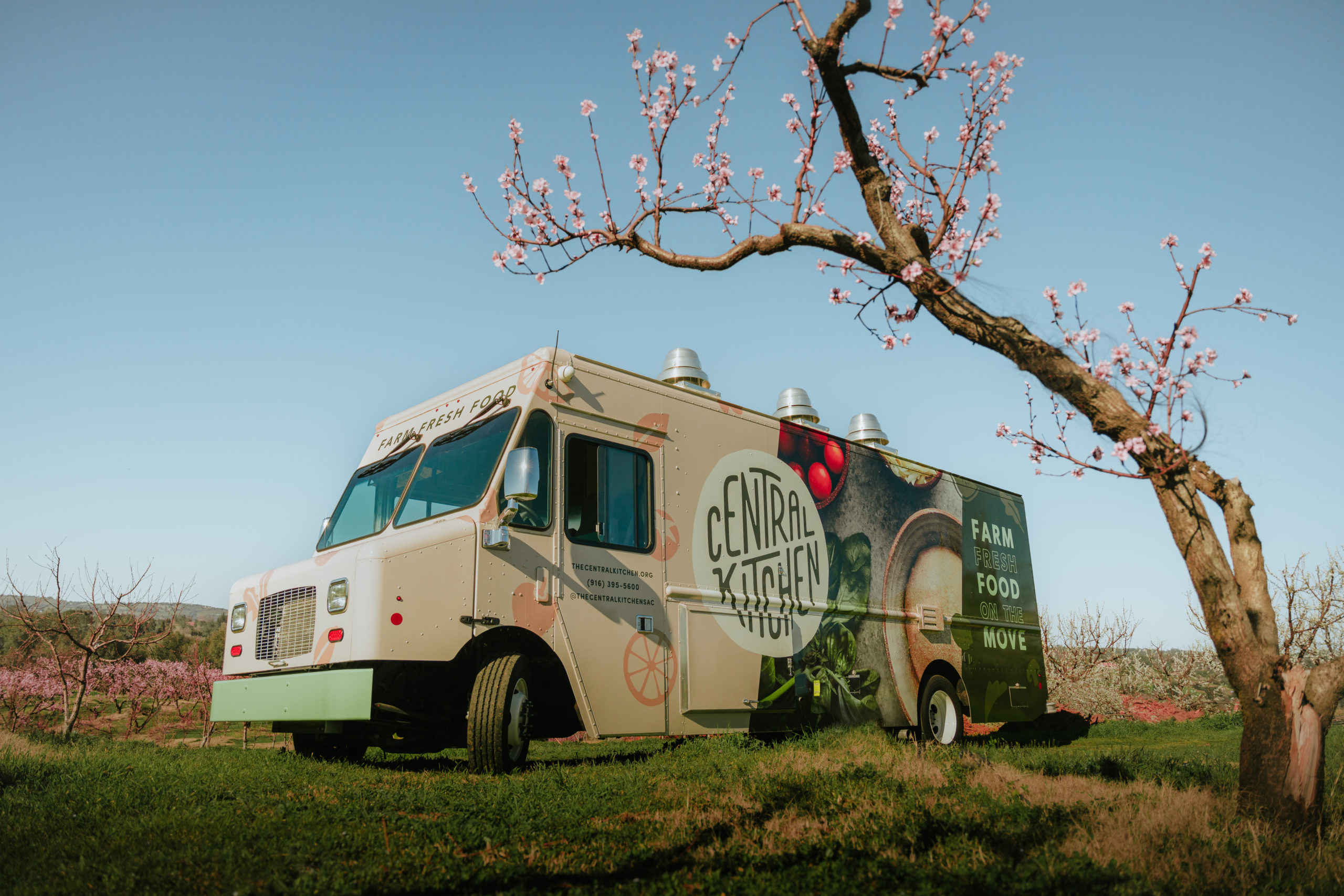 The Central Kitchen Mobile Food Truck to Rollout Breakfast at Eight Middle Schools in March 
To kick off National Breakfast week, the Mobile Food Truck will begin breakfast service at eight different middle school locations on Monday, March 6, 2023. The food truck will visit each school site on a designated day over a rotating two week period. 
The food truck is funded by No Kid Hungry with the goals of improving access to the school breakfast program and summer food service program.
The Central Kitchen Mobile Food Truck will offer freshly prepared meals that entice students to participate in a healthy breakfast so they do better in the classroom. Studies show a balanced breakfast improves student memory, alertness and concentration and decreases behavioral and psychological problems with lower rates of absenteeism and tardiness.
Middle schools were targeted since we have seen the lowest breakfast participation with this population of students.
The Food Truck breakfast is free and students must have their student ID number available. 
Central Kitchen Mobile Food Truck Schedule
Week 1:
California Middle School
Breakfast Service Time: 7:30-8:00
Serve on Mondays & Dates of Service: 3/6, 3/20, 4/10, 4/24, 5/8, 5/22, 6/5
Sutter Middle School
Breakfast Service Time: 7:45-8:15
Serve on Tuesdays & Dates of Service: 3/7, 3/21, 4/11, 4/25, 5/9, 5/23, 6/6
Wednesday- School of Engineering and Sciences
Breakfast Service Time: 7:50-8:20
Serve on Wednesdays & Dates of Service: 3/8, 3/22, 4/12, 4/26, 5/10, 5/24, 6/7
Friday- Will C Wood Middle School
Breakfast Service Time: 7:30-8:00
Serve on Fridays & Dates of Service: 3/10, 3/24, 4/14, 4/28, 5/12, 5/26, 6/9
Week 2:
Sam Brannan Middle School
Breakfast Service Time: 7:30-8:00
Serve on Mondays & Dates of Service: 3/13, 3/27, 4/17, 5/1, 5/15, 5/29 (No Service Holiday)
Albert Einstein Middle School
Breakfast Service Time: 7:45-8:15
Serve on Tuesdays & Dates of Service: 3/14, 3/28, 4/18, 5/2, 5/16, 5/30,
Kit Carson Middle School
Breakfast Service Time: 8:00-8:30
Serve on Wednesdays & Dates of Service: 3/15, 3/29, 4/19, 5/3, 5/17, 5/31
Fern Bacon Middle School
Breakfast Service Time: 7:30-8:10
Serve on Friday & Dates of Service: 3/17, 3/31, 4/21, 5/5, 5/19, 6/2